A photo booth is a charming way to encourage your guests to showcase their goofy sides! Your quieter guests who are less comfortable on a dance floor will get repeated enjoyment out of dressing up with some fun props and taking a spin through the booth. Couples can take a moment to create a romantic photo strip to hang on the fridge, and groups of friends can commemorate the night and congratulate you with some creative poses in front of the camera!
Flexible Enclosure
Our pipe-and-drape enclosure offers flexibility: with adjustable sides from 4 feet to 7 feet in both directions, you can select the size and shape that best fits your environment, including going open air!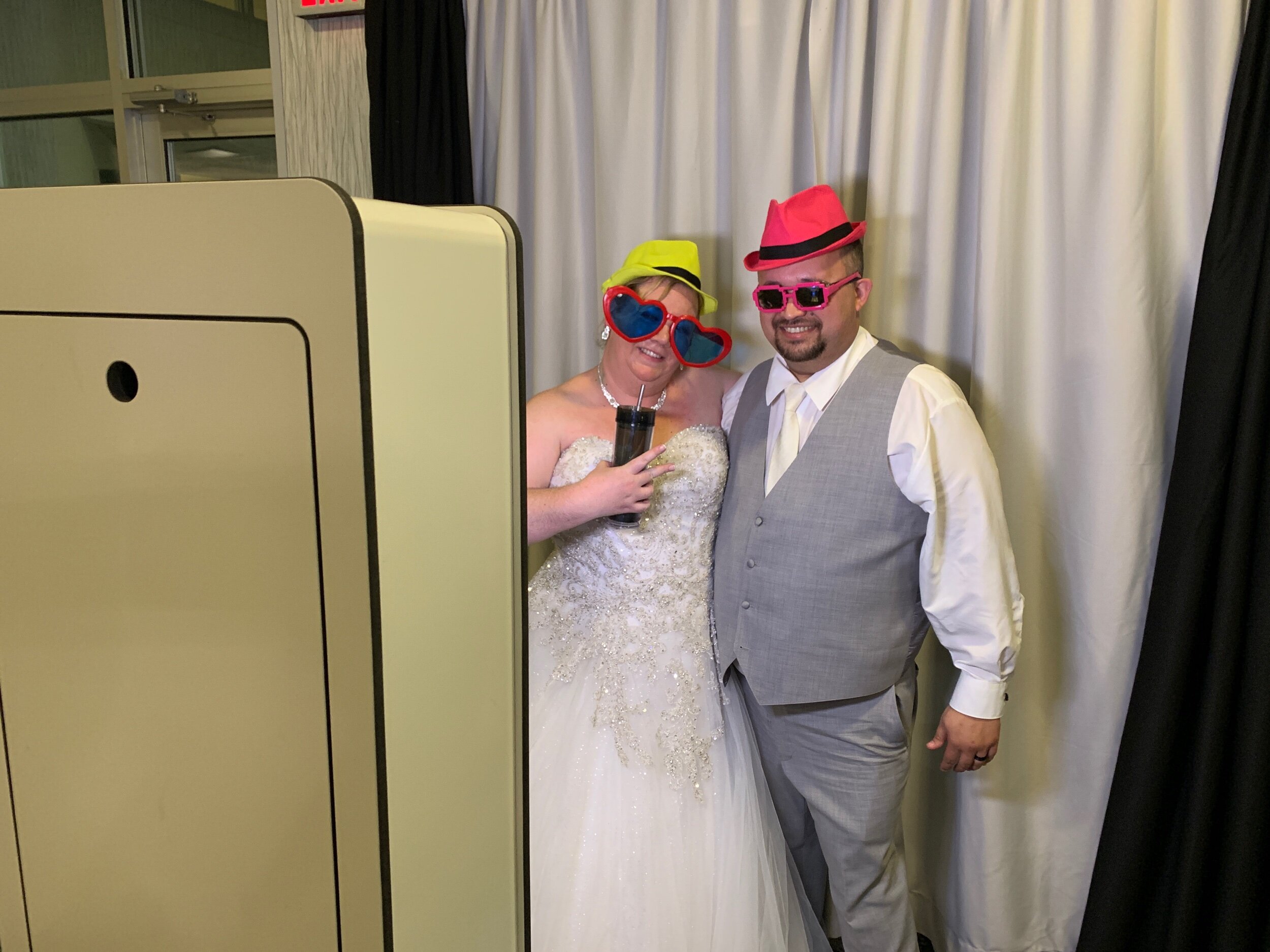 The open-air style with curtain backdrop helps hide unsightly fixtures in DIY-style venues, and creates an inviting scene.
Props & Scrapbook
Your guests will have a selection of colorful props to choose from to make a more creative photo session. Each guest in the session will receive a copy of the photo strip, and our attendant will print an extra copy for your guests to leave in a scrapbook for you to enjoy after the celebration! In addition to the scrapbook, the guest(s) of honor will also receive an electronic gallery of all of the photo sessions from the night, password-protected to ensure that it's viewed only by those with whom you wish to share it.
Intuitive Design
The kiosk features an intuitive touchscreen interface, allowing your guests to select from several color designs for their prints, as well as an option to type in one or several email addresses to receive digital copies of the photo session after the event. The home screen is even personalized for your celebration!